The Blog
♥
Sharing the activity, hope, and fun created at the Food Hub and beyond.
Enjoy the Latest from the Hub!
Keep checking back!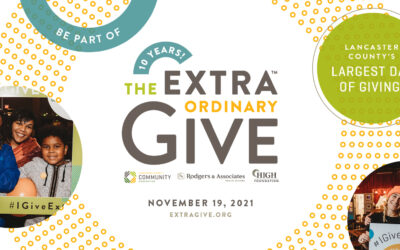 The ExtraOrdinary Give is Lancaster County's largest day of giving at it's coming up November 19, 2021! It's an extraordinary year for the Extra Give as well as it marks its 10 year anniversary! We realize you have abundant options for giving on this special day in...
read more