Food
♥
Lancaster County Food Hub 
The Food Hub
Neighbors feeding families & individuals throughout Lancaster County.
What we do
Andy gives us a behind scenes look at how we help our food-insecure Lancaster County neighbors with free fresh and nutritious groceries.

Receive Food at The Food Hub
Do you need food for yourself or your family? 
We can help!
For walk-in food distributions, come to the Food Hub at 812 N. Queen Street in Lancaster Mondays, Tuesdays, Thursdays and Fridays from 9:30am to 11:45am.
What can I expect when I come to the food hub? 
You can expect to be welcomed and greeted by our friendly staff!
Each person coming for food and / or clothing will receive a ticket and wait in our warm waiting area until their ticket is called to walk through our food hub or clothing bank. When you're finished shopping, a volunteer will help you cart items to your car or help you pack them to carry with you.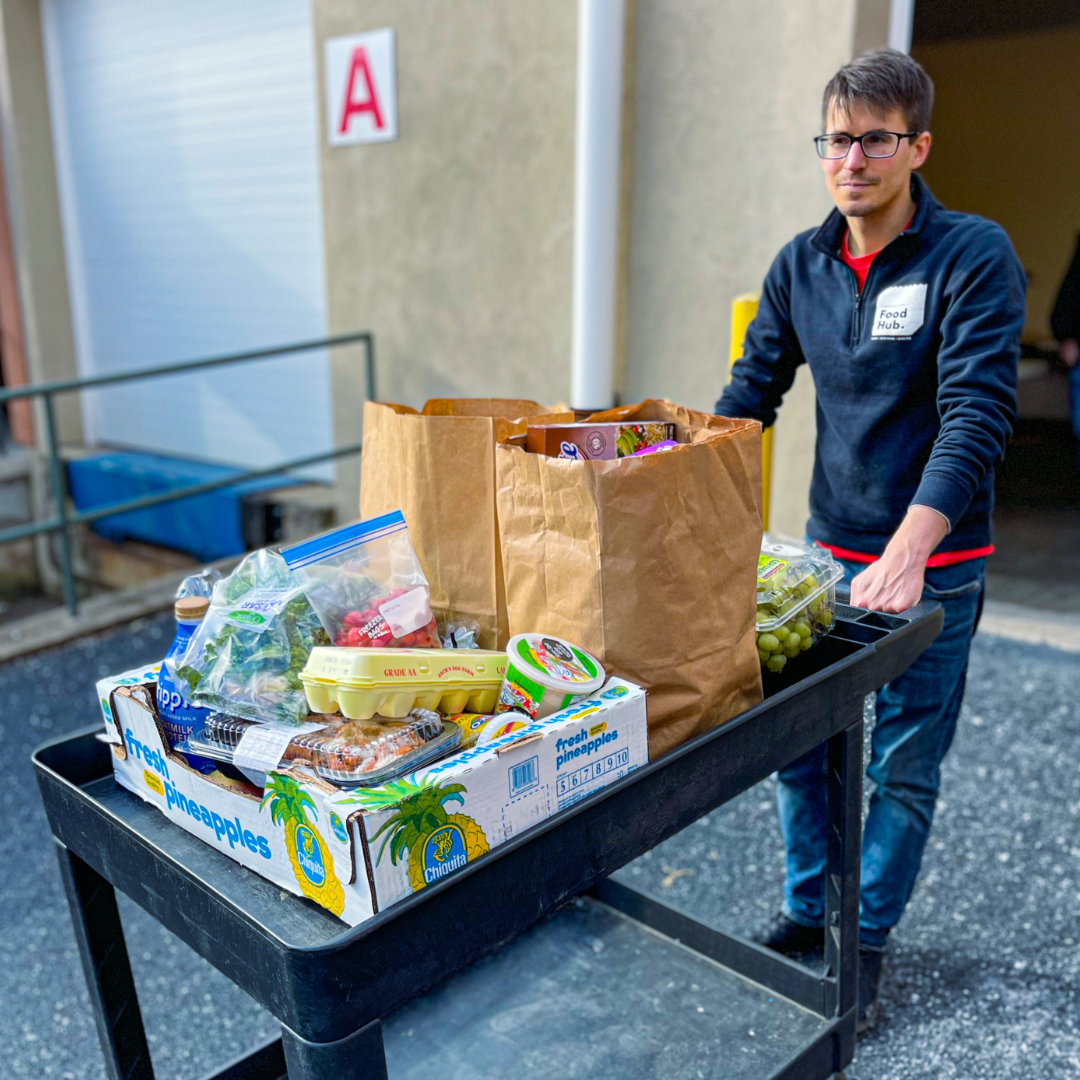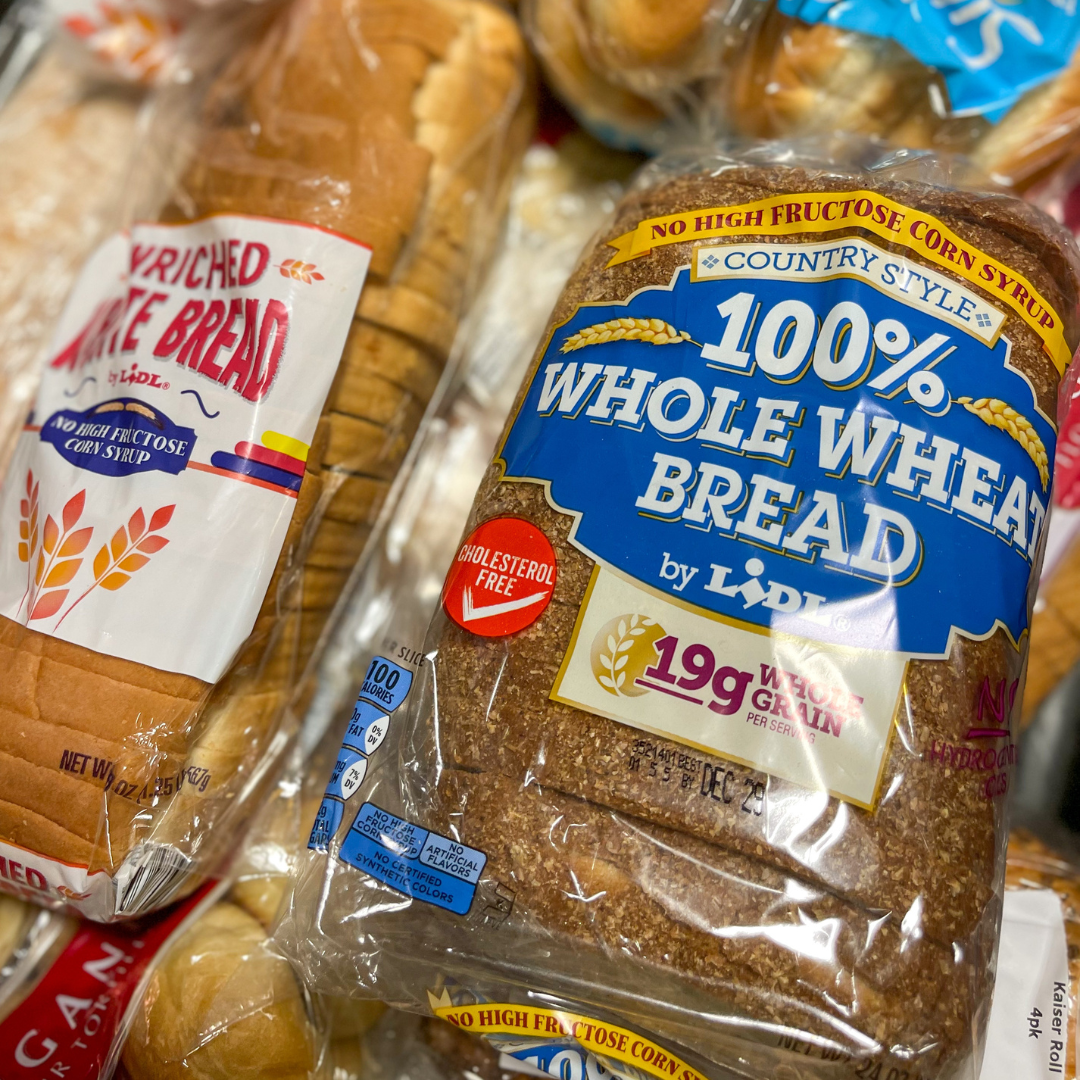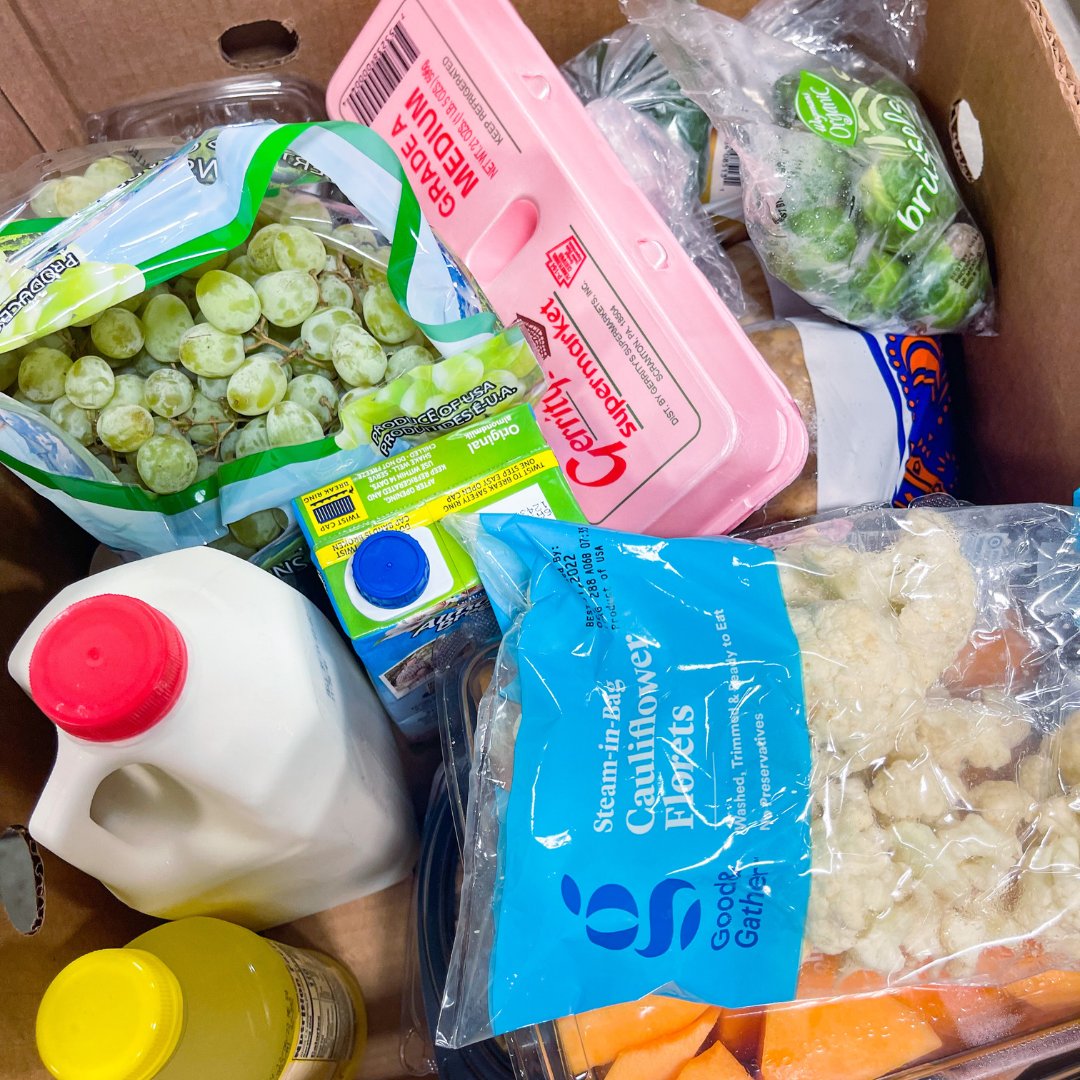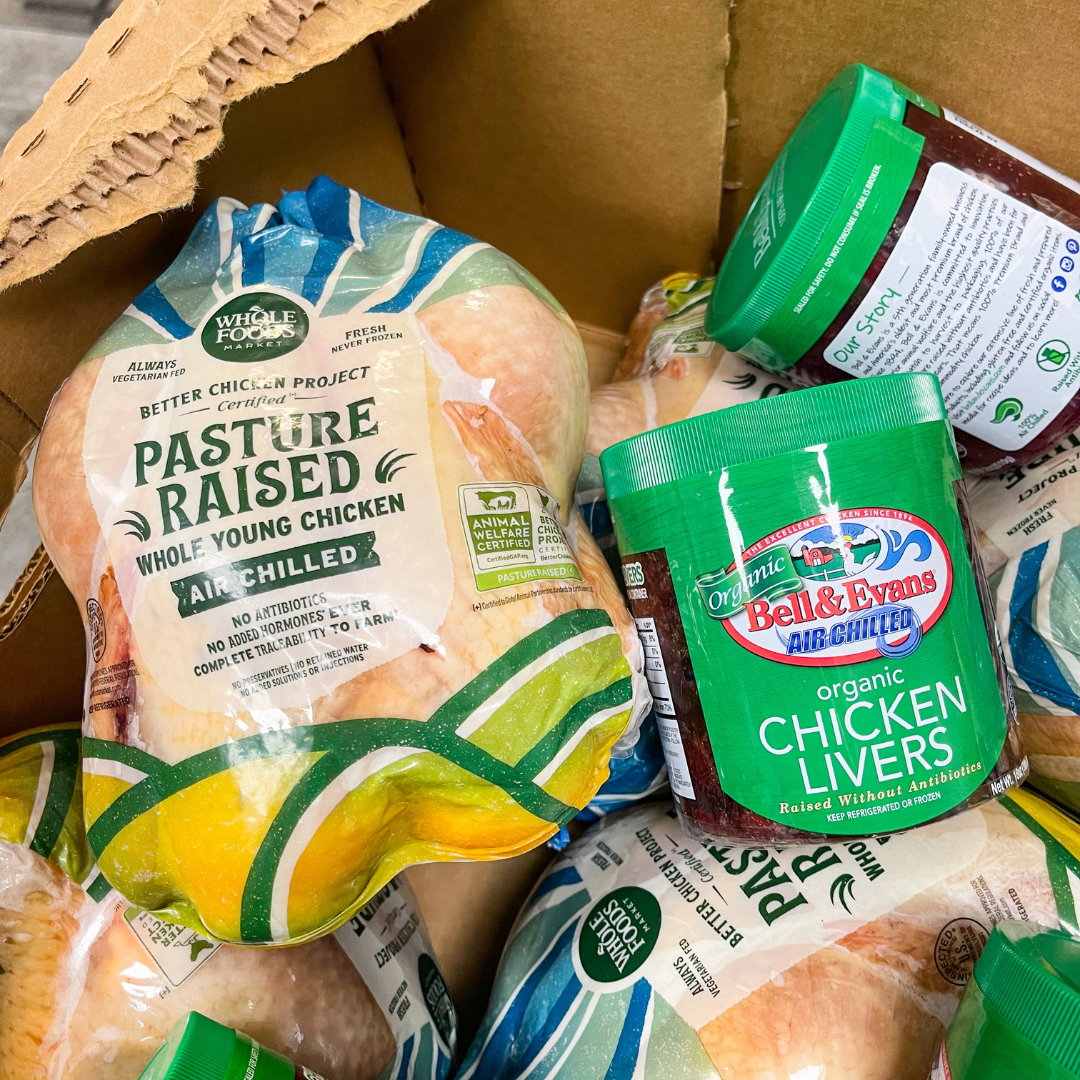 Do I need to bring anything the first time I come to receive food? 
Yes.
You need to bring a photo ID for yourself.
If you are also coming for clothing for your children, will need to bring medical card or birth certificate for each of your children.
After your first visit, the only documentation needed is a photo ID for you as the head of household.
What will I receive when I come to the Food Bank?
Each time you come, you will receive:
A bag of dry items

Meat

Milk

An assortment of fresh items
If you are diabetic or gluten free, please let the intake worker know and we can provide you with a dry bag that is appropriate for your needs. 
How often can I come to receive food from the Food Bank?
You are eligible to come one time per month or 12 times a year.
Still have questions? 
We'd love to help. Call 717-291-2261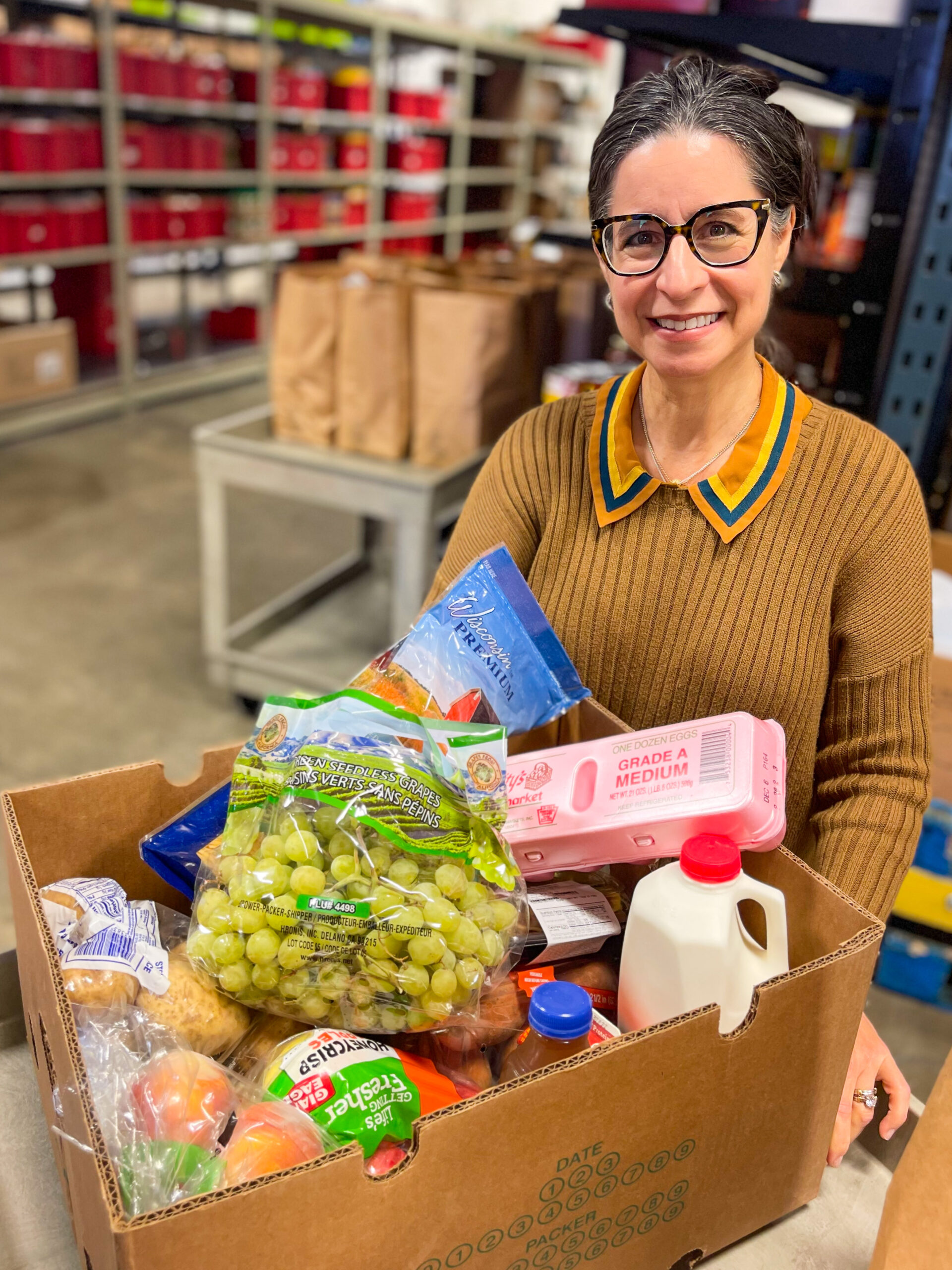 Feeding You & Your Family
So you can thrive!
Give Food
Drop Off Food Donations
Food donations are always welcome and appreciated!
Did you know that  50% of the food we distribute is donated to us!
So your donations matter & we welcome them all!
Food Donations
Food donations can be brought to 812 N. Queen Street at the DOCK B entrance between 9:30 am and 3:30 pm Monday through Friday. 
Back your vehicle up to the Dock B garage door. There is a sensor outside that will ring a bell inside. A team member will open the door to greet you.
Please be certain that no items are EXPIRED or OPENED and that canned goods do not have significant dents, especially at the top or bottom.
Thank you for your donations and generosity! 
Every Food Donation You Make
Nourishes a Neighbor in Our Community!