The Welcome Place
Emergency Overnight Shelter and Drop-In Center.
The Welcome Place
Providing emergency shelter so men & women facing homelessness have a warm place to sleep.

What is The Welcome Place?
The Welcome Place is an emergency overnight shelter that offers a safe place to sleep 365 days a year, as well as a Drop-In Center, open 5 days per week to Operating in partnership with LanCO My Home, we collaborate with many local agencies to support our neighbors in need find hope and confidence as they navigate difficult situations all in a trusting, healthy and supportive atmosphere.
Do you need a place to sleep at night? 
The Welcome Place can help.
The Welcome Place can help. Located at Ebenezer Baptist Church on Lime Street, the shelter is open 365 days per year from 8:30 PM to 7:00 AM. For adult men & women. 
How do I get the help I need?
The Welcome Place Drop-In Center is available Monday-Friday 12:30 -4:00 PM. You can meet with agencies to meet your specific needs and to move to a more stable situation.
Still have questions? 
We'd love to help. Call 717-291-2261
Keeping You Safe & Warm
by giving you a place to sleep at night.
Volunteer at The Welcome Place
The Welcome Place runs on the generosity of volunteers. We need you!
We rely on volunteers during these winter months to ensure the program runs efficiently.
We appeal to all churches, civic organizations, and the community at large to volunteer as groups. For further information please contact Rebecca Saner at rsaner@lcfoodhub.org.
Thank you for your generous donation of time and energy! 
Donate to The Shelter Place
See the list of needs to the right. Every donation makes a difference in the lives of our neighbors!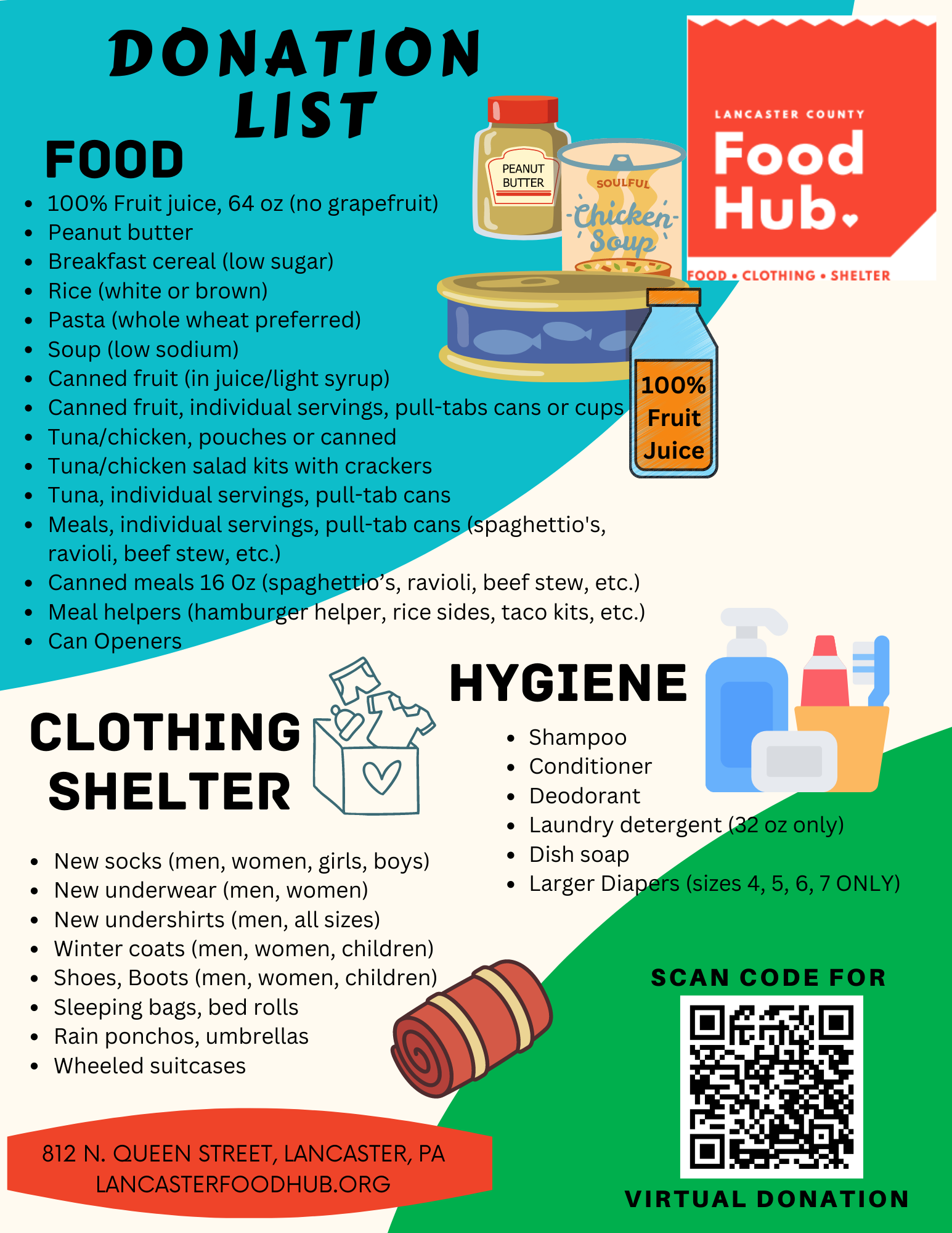 Volunteering Your Time & Heart
Make The Welcome Place possible for men & women in need.